Treat For Pet Beef Fillet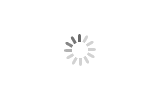 Treat For Pet Beef Fillet
BE-27

Beef and beef by-products, Glycerin, Sorbitol
Dog Snack Beef Fillet Pet Treats.
Simply ingredient pet treats make much healthy.
Beef flavor dog treats high in protein, low in fat.
No Additives.
No Preservatives.
Pet treats Beef Fillet dog snack
Our factory has been approved by BRC, HACCP, IFS, BSCI.
There are more than 400 kinds of pet treats waiting for your inquiry.
Send email to get a prices list.
Looking forward to your inquiry.