Snacks For Dog Chicken Sandwich With Cheese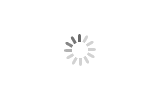 Snacks For Dog Chicken Sandwich With Cheese
CH-031

Chicken,Codfish,Cheese,Glycerin,Sorbitol
Chicken Sandwich with cheese pet treats for all sizes dog.
No Fillers.
No Additives dog snack.
No Preservatives dog treat .
High-Protein, Low-Fat pet treat.
Guaranteed to be Your Dog's Favorite Treat.
We have different series and over 400 items including dried chicken,duck,beef,rawhide,fish,lamb,rabbit pet snacks.
One more new workshop is under construction,planned to be put into use within 2020
We will provide you with high quality pet food and look forward to working with you.