Pet Chew Duck With Porkhide Wraps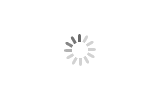 Pet Chew Duck With Porkhide Wraps
PO-06

Pork Hide, Duck, Glycerin, Sorbitol
Dog chewy Duck with Smoke Pork hide Wraps Pet Treats
Porkhide is good for dogs teeth, good for digestion.
This Dog Snack is high in protein, low in fat.
Dogs can play it full fun.
No presersvatives.
No additives.
Pet Treats Duck with Smoke Pork hide Wraps Dog chew:
This high protein low fat Pet Snack is good for dogs health.
Dogs play with this snack will give up your shoes.
Our factory has been approved by BRC, HACCP, IFS, BSCI.
There are more than 400 kinds pet treats waiting for your inquiry.
Send a email to get a price list.s
Looking forward to your inquiry.