Dog Treat Duck Jerky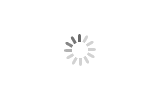 Dog Treat Duck Jerky
Duck jerky is one of the best selling pet treats all over the word, it's made from real meat, dried from the duck breast directly, can maintain the flavor of duck breast very well.
No preservative.
No additives.
OEM service with private label for pet treats can be supplied based on your requirements.
Duck jerky is a good choice to be a supplement of pet food and daily reward for your fur babies, your good choice for dog treat and dog snack.
Simply ingredients, duck jerky with high protein, low fat. The duck jerky suitable for all size dogs as dog treat and dog chew.
All of our pet treats are made with real meat. There are dozens of pet treats made from Duck and more than 400 pet treats for you to choose. Professional OEM service for private label can be supplied based on your requirements.