100% cooked lamb cube for dog and cat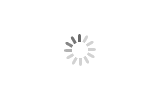 100% cooked lamb cube for dog and cat
LA-New01

Lamb and lamb by-products
100% cooked
Simply ingredient make this dog treats safety and healthy
No additives.
No preservatives.
* Factory was established in 2006, extending over an area of 15,000 square meters, along with a production plant for 4,000 square meters.
* Factory has been approved by HACCP, IFS, MSC, BRC, BSCI, ISO14001 and also ISO9001.
* Main products are made for dogs and cats.
* There are different series and over 400 items including Dried Chicken, Duck, Beef, Rawhide, Fish, Lamb, Rabbit, Pork and Nutritional food.